It is easy to increase the functionality of your Joomla store or website by adding suitable extensions and what's better if such extensions are available for free? Yes, there are plenty of Joomla extensions for free download that you use. These extensions serve various purposes like hassle free content editing, online shopping, adding an image gallery to your website and many more to make your website successful. So, here we look at the best Joomla extensions for free download.
1.VirtueMart
VirtueMart is used by millions to power e-stores as the free joomla e-commerce extension support SEO, multiple currencies and consists of many bright features.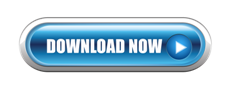 2. JCE
The customizable and scalable extension is a free content editor that offers the facility of editing your Joomla website content effortlessly.
3. SP Smart Slider 
The smart extension can be used to include a slideshow of content as well as images within a Joomla website and thus making the same all the more dynamic.
4 SP Followers 
Now requesting visitors to follow your blog, website or store on social networking sites is adorable with SP Followers extension.
5. SP Countdown
The extension is best to consider if the website is related to booking of tickets or reservation for any event.
6. SP Image Gallery 
The hugely popular free joomla image gallery extension has been downloaded already by 0.1 million users worldwide.
7.Akeeba Backup 
The free joomla extension offers a reliable backup of all the files and database of an existing Joomla site that comes very handy if there is need to migrate to a different server.
8.Joomla Like Button 
The extension allows anonymous voting on any Joomla site and has compatibility with both Joomla 2.5 and 3.x
9. GTranslate 
The wonderful free Joomla extension offers one click free automatic translation so that every visitor can read your web content easily!
10. Komento
The extension that is infact a comment system makes a sense to engage communities in a better way by enabling them to comment on articles, blogs, etc.
11. OPERATOR ASSISTANT
The extension enables to get the feature of live chat within a site that encounters comparatively low traffic.
12. Welcome Message 
The wonderful extensions allows to send a courteous welcome message to the first time visitors and is worthy to try.
13. Encouragement 
The Joomla extension for marketing is wonderful in the sense it allows sending emails to a whole group in a one go but first needs a free registration.
14. Art Clock 
The extension is best to place a clock on your web pages effortlessly. It has 23 pre-defined skins and various settings too.
15. KWeather 
Display weather of any place of the world on your website elegantly with the free extension that comes in multiple icon sets.
Some of the above free joomla extensions demand a registration to proceed the task of downloading the same. We have made an honest attempt to include free joomla extensions of various types to suit different needs of Joomla users. Some of these also comes with a demo facility that allows you to check them out yourself.