Projects get sometimes complex to manage and their is always a fear of exceeding the date of specified deadline which is not affordable at all. It is a great boon if project management tools are open-sourced as open-source software means more reliability, affordability and availability of its coding. So, here, we are presenting such 15 open source project management tools that can you can take advantage of for managing your projects in a hassle free manner.
1. dotProject
This open source project management tool has some amazing features that are impeccable for managing your projects and has more than 50,000 registered users worldwide.
2. GanttProject
The free app written in simple java language can be used  effortlessly for windows, linux and OLX. Its major features are gantt chart, resource chart, easy collaboration, ability to run on any platform, and many more.

3. TaskJuggler 
The open source project management tool written in ruby is best for serious project managers and assists in assigning resources to each project, planning cost, etc.

4. ProjectPier
The free PHP application is best for managing tasks, teams as well as projects through its intuitive interface.

5. Collabtive
The open source project management tool is written in PHP and javascript is best for freelancers or medium -sized businesses and have some attractive features.

6. Taiga 
The simple yet powerful open source project management tool makes the job of project management an enjoyable task for developers and designers.

7. LibrePlan
Basically a web application, the open source tool does it all starting from collaboration, planning, monitoring , etc.

8. Agilefant 
Whether you are a freelancer or have a team, the simple open source project management tool can be the right choice to get stress free about your projects.

9. Task Coach
If you want to just keep track of your to-do tasks or projects in a simple way, the open source project management tool comes handy.

10. Kan Board
Simple to install and simple to use, the free software has minimal features but enough to manage your projects diligently.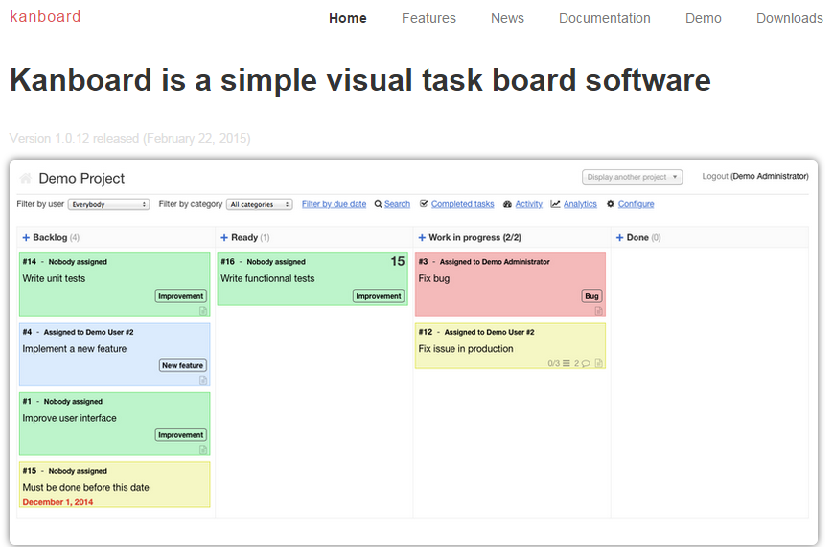 11. ProjeQtOr
Ideal for managing IT projects, the tool with its unique interface can be used for every kind of project effortlessly.
12.  Achievo
The web based tool is flexible in its approach of managing projects for medium sized enterprises and has an amazing CRM section also.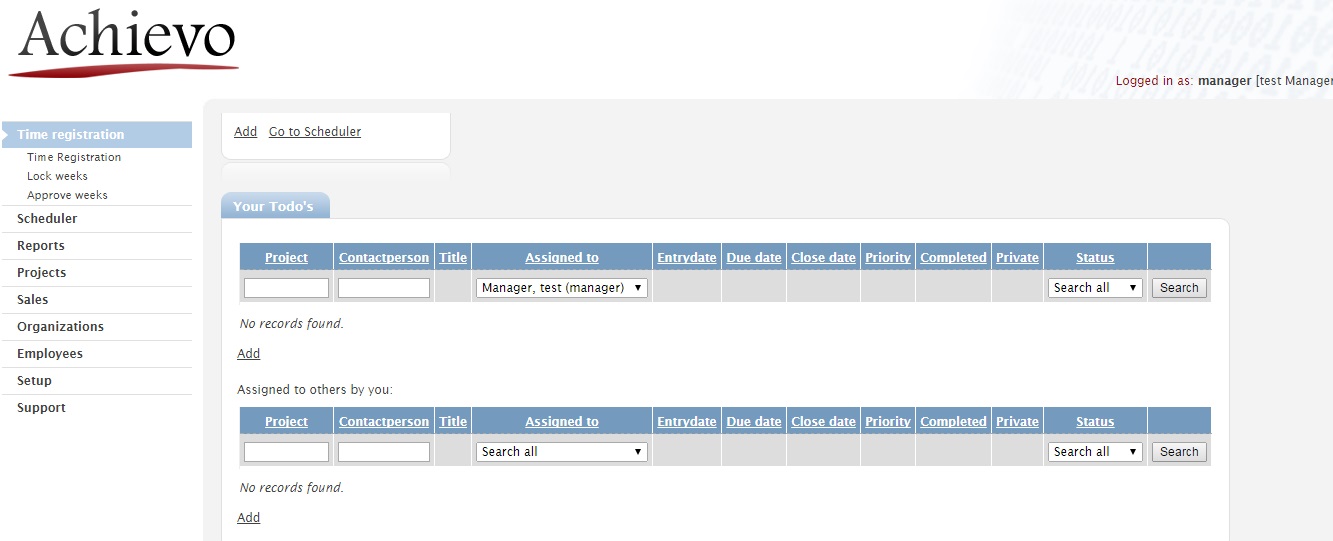 13. Ganib
Now keep track of your projects effortlessly  and change the deadlines as per your will to manage your projects like never before.

14.  Phabricator
Written in PHP, the open source tool facilitates easy setting of project priorities, communication with other team members and thus, easy management of the work flow.
15. Tuleap
To get status of your projects on a real -time basis, the open source tool is excellent to have and it offers a personal dashboard too.

We have tried our best to include the most usable open source project management tools that are easy to use and still if you think, we have missed some tools, please don't hesitate to comment below. Till then just check out these  tools and get the one for your projects that seems to be the most ideal one.