Are you an institution head, thinking of giving some kind of recognition to the sustained efforts of the scouts of your educational organization? If yes, indeed the idea is a noble one as scouting is immensely taxing both physically and mentally.  I also agree that you have no time to do the designing yourself. So, the best thing that you can do is to make use of our scout certificate templates that I will offer to you for free!
Scout certificates are given as an award to those who participate in different scouting events. They are basically meant for children. There is different scouting programs organized in summer camps for girls and boys separately. The children get to present their expertise for which they are awarded with various scout certificates. There are different awards given in the form of certificates for Gold, Silver and Bronze.

Again there are different certificates issued to those who perform well in various activities that take place in scout camps. The design and content of each certificate is different. Using templates is the best option to design the certificates as per different needs. It saves a lot of time which may be devoted to design the certificate right from its initial stages.
#1 Recommended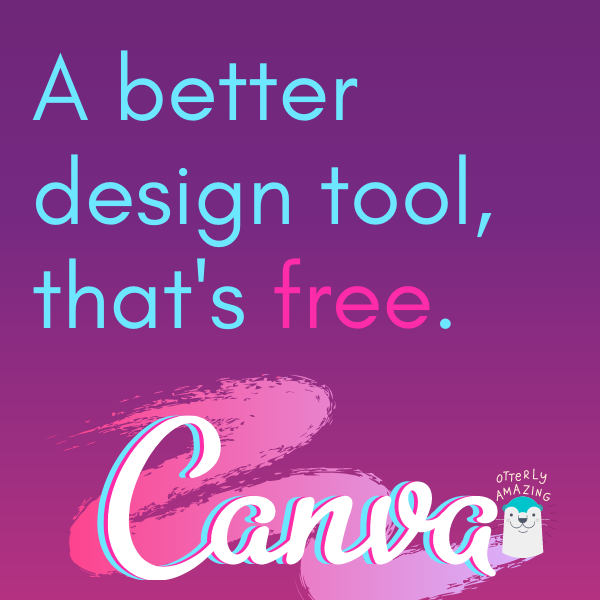 The template offers a ready-made framework to start with.  Using our ready-made free certificate templates can help you customize the certificate according to your needs.

Sounds unbelievable?
No, indeed it is true. We have for you professionally designed scout certificate templates of a varied type to recognize accomplishments of individuals in an organization.  However, before browsing our downloadable templates, it is best to have knowledge about the types of wordings that you can find in scout certificate templates. So, let's have a look.
Scout award certificate
Congratulations Seniors
Scout Camp All Scout
Eagle Scout
Achievement Certificate
Girls Scout
Cub Scout
Helping Others Award
Eagle Scout Certificate
And much more!


Among all the above, the Eagle Scout certificates are the most outstanding, and we have templates for the same. Our each Eagle Scout certificate template is designed with great care as the same is awarded only to those who have achieved the Eagle Scout status in scouting.

When girls participate in different scout programs and perform well, they deserve an award; rather a Girl Scout award certificate is needed to recognize their achievements. You can choose from the readymade Girl Scout award certificate templates and award your team. You can use the free templates that we offer which in turn helps you save time and efforts that you would have invested in designing and creating the template on your own. You can download the template for free.
If you can't spare time to create the certificate templates, choosing the free certificate templates would be an idea option.

Moreover
As there is no dearth of girl scouts in the USA, you may also have a requirement of Girl Scout award certificate templates. Our templates for the same are eye-catching with a combination of soothing and contrasting colors. If you run a school with classes for boys and girls from 1st to 5th standard, chances are there that you are looking for cub scout certificate templates.  There is nothing to worry as we have a nice collection of all types of popular scout certificate templates. You can also desire to present printable cub scout award cards to the deserving boys and girls engaged in scouting, and we also have the same in our kitty!


Whatever, it may be girl or boy scout certificate of appreciation templates, you will easily find your desire done after navigating via out downloadable templates. Yes, you can create such certificates or cards from scratch using any appropriate designing software or by using your Microsoft Word skills, but since it is time –consuming, the easy route to have the same is to just choose the ones that you feel could serve your needs and download them to your desktop.
When you get the right template for scout certificates, you know you don't have to worry about creating and printing last moment hassles. You know that the templates offer the right layout for creating the certificates and with fewer efforts you can create a perfect certificate. You can also save the templates you like for future use. Save time and efforts and get most from the easy to use and print scout certificates template.

You can also opt for selection for the certificates to be printed for upcoming events by changing the year and date format. It becomes easy to make the necessary changes and save the templates to be printed later for the next scout events.
Of course children put in a lot of efforts while participating in different scouting events and to see them perform well in scout programs is thrilling. We know the value that certificates hold and they are just not the documents that are going to have importance for a temporary period, but they are the documents that last long with you appreciating your recognition. Many children are recognized through their scout certificates while promoting them to become head of the scout team etc.

Later on, you can always make changes in the header or sub-header or any text with an absolute ease. If you have a creative flair, you can also insert a new image in the certificate or replace the existing one to suit your specific needs.
A certificate is required to recognize the skills of a person who underwent a specific training and also complete the course successfully. You may use Cub Scout certificate templates or Eagle Scout certificate template to recognize the achievement for the little ones.
A certificate is a tool used for recognition and the document itself enhances the recognition of the holder. You can simply use the easy to download certificate templates with a click of a mouse. It will not require you to spend hours together to design and create a template from scratch. You can just browse the templates, choose a design and download it. Later you can customize it.

The important part of any scout ceremony is to recognize those who performed well and to extend the token of appreciation certificates are given to the children. With the help of our professional features you can create and print a range of scouting certificates including Boy Scout certificate of appreciation. The Boy Scout certificate of appreciation templates can be customized even for the next ceremony. You can these templates and print them. You can choose from a range of certificate templates to encourage your team.
You can also find attractive themes in templates with stylish designs including amazing features that you can use for customization. The experts have considered each and every point that gives the templates a professional look and feel.

We also offer templates for printable Cub Scout award cards Word press theme and HTML. For your ease, you will find short words on each menu. For your smaller screens the menu adjusts accordingly. Our templates are responsive on all screens and browsers, so you can access the templates from any device you are using.
You can easily add the details in different fields while designing the certificate through our template. You can also include logos, images, symbols etc. Changing colour options is easy through our readymade scout certificates template.
When you need the certificates faster, you can simply choose the desired template and make the changes. Even if you can spare ample of time to create certificate templates, you may not be able to make it perfect as it requires lots of designing experience and how the content should actually look.
The trained experts make sure that each and every template is designed in such a ways that it suits user needs and have maximum scope for customization. Handing over a certificate for appreciation means a lot and it has to look good in every possible way. When you already have the template with you, you know that everything is going to be perfect and the template allows you to make the changes you are looking for. You can preview the changes before you actually print the template.
To make them appear more beautiful, print the same in certificate papers with a golden or silver border. There are plenty of such certificate papers available on e-commerce sites as well as in your local store and yes, don't forget to post your views in the comment section below. We eagerly wait for the same!