Hello friends! The summer season is knocking at the door in some parts while in other regions, it has already arrived. Sipping delicious cocktails and having fun in the sea water is what the heart longs for during a sultry day. So, time is perfect to throw a Beach Party. Isn't it? To promote your event, explore our best free summer beach party flyer templates that are perfect for promoting any party. 
You can throw a beach party for a casual get-together with your friends and colleagues to have a good time in the warmth of the summer or even for a stronger reason like celebrating your birthday, graduation day, and much more i.e. generating some decent income by allowing anyone interested to attend the same by paying a small fee. I know the idea is fascinating, but its implementation is tough.

However, there is nothing to worry when I am here for you. Having eye-catching flyers plays an important role in making the right kind of noise about your to be held event. So, here what you can expect friends? Well, I am presenting here a bunch of summer/beach party flyer & poster templates which will make your day. Having a readymade template means you can create your beach party flyer within a couple of minutes by some customization like adding the venue, date, entry fee or registration charge, and so on.
#1 Recommended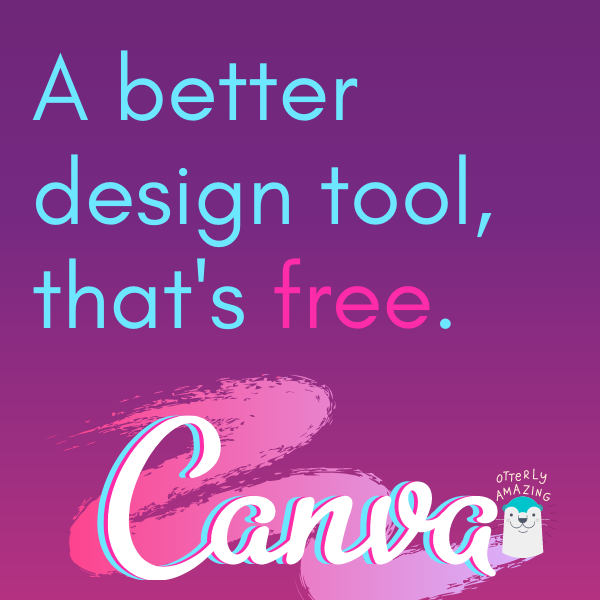 But
Before I should present some amazing templates for a perfect beach party, I think it is better to offer you some unique beach party flyer design ideas so that you can have a thorough clarity about such templates and you could select the best one as per your individual choice.

Top 7 Beach Party Flyer Design Ideas
"A picture is worth a thousand words". This old proverb is still true. So, it is vital to understand that a beach party or summer party flyer template must be with a splash of colors and extremely attractive. Some of the top seven ideas for designing a beach flyer party are as follows:
Use a dreamy image of a sea as the beach flyer background and pair it with a pair of sun glasses or a colorful beach chair and an umbrella at the front.
Pick one large image of a disco ball and multiple images of speakers for the front and palm trees waving near the seashore as a perfect backdrop
Find some or a single image of a gorgeous bikini-clad girl or woman sipping a refreshing cocktail and include a cluster of various images of palm trees, slippers, sunglasses and more to create a beautiful background

4. Use attractive clip arts of people having an absolute fun in the sand and use bold and large fonts that are unusual but playful
5. Go simple by including a colorful cocktail in a fancy coupe glass and put ice cubes and watermelons as well as fresh fruits in the backdrop. Don't forget to have a clear blue sky with a shining sun to clearly convey that the flyer is for a beach party with ample drinks and healthy food.
6. If your intention is to design a pool party beach flyer template, be specific as it becomes a tad confusing about hosting a pool party near a beach which is now a norm in most parts of the world. Think about including images like the following ones:
Inflatable rafts
Ping-pong balls
A glass of margarita
Strawberries
Think about including images like a sand castle, shovels, flip-flops, and more with sand and sea in the backdrop if the beach party is for families with kids.

Be innovative. If at any point, you feel that still, you have some confusion, don't hesitate to download my beach party flyer vorlagen. Oh! I may be confusing you too much but 'Vorlagen' convey templates in German. After all, the word 'templates' is known by different words in different languages like 'modèles' in French, 'cithakan' in Japanese, and 'plantillas' in Spanish.
Whether you are looking for a foam party beach style flyer template or a tropic beach summer party flyer template, you can easily spot various templates that will delight you with their fonts, colors, and other design elements. Each of the beach party flyer template free PSD is designed by professionals who are a pro in creating such flyer templates. Some are also beach party flyer template word i.e. are created in Microsoft Word instead of Photoshop. This is to help those who are not familiar with Photoshop layers.

As if this were not enough
I am also sharing with you a few interesting tips that will eventually help you to throw a perfect beach party!
Few tips for a beach party in summer
Follow alcohol laws and in many places serving alcohol at the beach side is prohibited and you could be in a severe problem for flaunting local laws
Prepare a list of refreshing cocktails beforehand that look inviting and are soothing for the taste buds like fresh Sangria, lemon smash, herbal sweet tea, coconut margarita that can keep your guests hydrated for long hours
Carry some portable grills or rent if you don't have your own to grill some delicious food on sand right before the eyes of your guests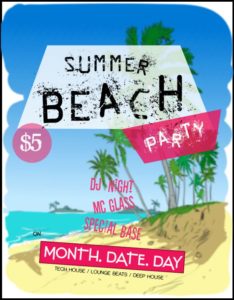 4. Keep the menu simple that your guests can enjoy without any utensils whenever they feel hunger pangs while having their fun
5. Arrange music for your guests as a raging beach party is impossible without upbeat hits or nostalgic songs
6. Rent some coolers to avoid your food from getting perished due to sun's heat and umbrellas as well as chairs so that your guests could stay in adequate shade
7. Always think about a backup plan if suddenly you find there is a cloudy sky and sea is not an ideal one for having splash or swim

In a nutshell, throwing a beach party is an awesome idea which is not that tough as you are thinking. Good planning can make the task simple. Don't indulge in over thinking and use social media platforms like Facebook to advertise about your upcoming event with venue details. However, getting the right flyers or posters is also the key to ensure your event becomes a roaring success. Also, don't forget to download my free templates with a single click and share your thoughts about them. I will be again back with a new topic. Stay tuned!