Thinking of starting a dog walking business? You're in luck. It's one of the easiest businesses in the world to start, because all you need is a good pair of walking shoes and a little ambition.
One of the first things you should do is create a few flyers for your new dog walking venture. While you do not need to spend a ton of time designing them, having a professional image is critical for most businesses to succeed. Create a great looking flyer and spread it out in the right places, you'll have folks calling in no time.
Once you've got your dog walking brochure or flyer designed and printed, you can hand it out and start your business! These are a few ideas we created, have fun taking them and changing the words or modifying to fit your style!
#1 Recommended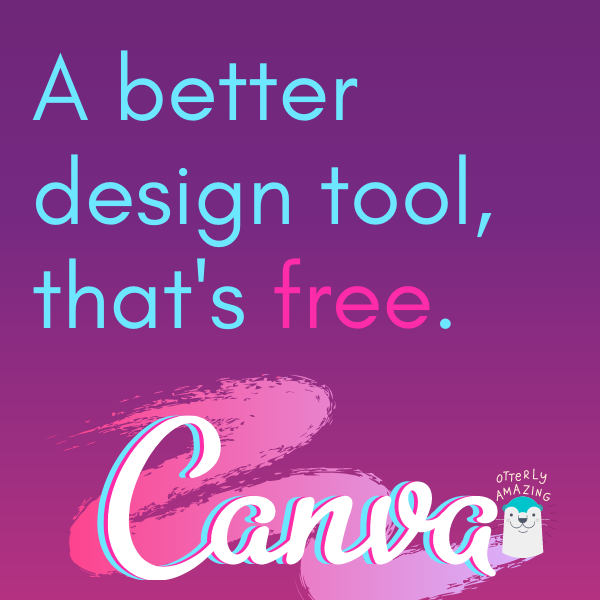 Free Dog Walking Flyer Templates
One of the best things about creating dog walking flyers is you don't necessarily have to have the most well designed flyer out there. With that same thing being said, however, it's not a bad idea to put some time into your dog walking business brand. You'll also want to create a logo and possibly a website. You can jump into those ideas down the road.
For now, let's work on getting a flyer with your name and contact information out there. Then, you can go out and find some of your first clients! Or, should we say, dogs to walk.
All of the templates you see below are fully editable, just click the edit link to customize to your liking.
Our first template, a simple attention grabbing flyer
This design uses large imagery, as most of our designs do, to quickly grab the readers attention. Play around with the colors and make it your own or simply click the edit link and customize as you see fit.
A simple flyer with large imagery
While this design does use a fair amount of ink, it's attention grabbing from a distance. In addition, it makes a great conversation piece if you're walking door to door trying to get new dog walking clients.
Many dog owners will appreciate the time you put into making a cute flyer, and be willing to hear your sales pitch.
Tips To Distribute Your Dog Walking Flyers
Asking me, even before making a flyer why tips to distribute them? Because you will get all templates under one umbrella here and your immediate next step must be distributing.
Sounds Good Right? Yes, it is.
Give away dog walking flyers to your local vet, dog day cares, and dog stores.
Social media posting gets the highest ranking in marketing your business. Worried about what to post in the forums? No worries just send links to articles you feel best suits about dog walking business.
Make your flyers and send out to customers and be ready to answer their queries.
And…It alone Doesn't Work.
Deep dive into all possible ways.

Dog Walking Flyer Ideas
First, your dog walking flyer should have a professional appearance and right design. Keep downloading any dog walking flyer template from here for free. However, you must have your ideas to customize the templates. Thinking, why to personalize? Yes, only then you can stand unique in your branding and business strategies. Know about what must a dog walking flyer contain
Apart from being professional and individual, all your branding materials starting from flyers must have a consistent design and style. This will help people to recognize your brand at a glance.
In a nutshell, dog walking flyer must have a professional look, unique content, and promising style.

Dog Walking Flyer Example
Let me give you an example, and you fire up your imagination from there to maintain your way.
For Dog walking flyer choose a color, design, logo, and few taglines. Follow this article to know more about posters, leaflets, and even business cards. This will help you to market your service efficiently. When people get used to seeing this pattern many times, they will remember your name and will reach out to you.

Make Your Own Dog Walking Flyers
You have downloaded the free dog walking flyer template. Now, I know what you're thinking! How to make dog walking flyers? Ok, I will ask you one thing, why should you know how to make one when you have ready made templates available.
Cool! I will tell you when you want to become a pro in any business you must know all details and just making a copy would stop you from growing beyond.
Still not convinced? Read more, 
To understand the pain of any business lies in starting from the scratch. Yes, to make a dog walking flyer one must have creativity. You may have that but polish the same by using the existing templates.
You may want your logo to be the best. Think from the shoes of your customer; they may look at the content in the flyer rather than the logo. More information you provide would help them to get more insight, and you will be their preferred partner.
So, take the template from here and add more information to it to prove that you have jumped into this business with the required knowledge.

Well, it doesn't stop there, really not,
Another important aspect you must not forget while making your dog walking flyers. Thrilled to know what? Yes, design it in such way that your referrals benefit from them. Confusing, no it is not. Just understand your referrals and provide input accordingly.
For instance, if your local vet helps you in promoting your business, then the flyers must have data related to dog issues. Both you and your local vet would have a win-win from such a dog walking flyer.
Understand the need of the clients and talk more about those details in your flyer. Select a topic and write about that. Give some tips to dog walkers. People will read those advice and def be interested in contacting you.
Very simple, is it not? Yes, it is.

Dog Walking Poster Ideas
I agree with you what difference does a dog walking poster makes from a dog walking flyer.
Yes, know the difference to create ideas for dog walking posters.
Small posters stuck on walls or given out to dog walkers makes a FLYER. Usually, they contain a lot of text with information about the business. Do you know how flyers got that name? During olden days they were just thrown from the airplanes and flew and reached the ground.
On the other hand, dog walking posters are costlier and glossier compared to flyers. POSTERS mostly have graphical designs in it with little text.
Now getting into the dog walking poster ideas,

Understand First The Necessary Details You Must Include In A Poster.
Name of your Business
Contact Details – Mobile Number, Email Id, and Website Address.
Mention the places from where you need clients. For example, write the place names followed by a comma.
Write about the services you provide as given below
Single dog walks
Group dog walks
Dog Sitting
Dog daycare
Dog walking
Write about your business in a couple of sentences.

Top design tips for your dog walking poster
Choose the Scheme of colors
Image: Save your image and use it handy while printing the posters. Select free dog walking posters from here and add your image to it.
Save the page as a PDF.
You can also save as .html page. Make sure to open in word format for editing.
Now print it in any size you prefer. Make it glossier and more appealing.

Dog Walking Ad Template
Now, we know how to make dog walking flyers, the difference between flyers and dog walking posters.
Does it end here? No more to go.
Without boring you to death! Let me tell you about dog walking ads. Again, make use of dog walking ad templates from here for free.
But don't stop there, learn about effective advertisement techniques to move up the ladder.
Advertise smartly to reach out to a different kind of dog walking clients.
Get inspiration from the ways given below.

1.Yes, the Internet,
oxygen pump for your dog walking ad. Do I need to say this, post ads on the free sites? To name a few sites like Craigslist, petsitter.com, and much more. You always can edit your ad and repost. Make sure to create an account and post a personalized ad with a small write up about your business.
You can show your professionalism here. Don't forget to mention what you know about dog walking business. Attract customers not with flashy ads but with valid inputs. Make your ad stand on top by using attractive headings and capitalize few famous words. Use dog walking ad templates from here for free.
See this example to get a better idea, "First five clients RECEIVES 75 PERCENT discount on DOG WALKING Services."
Keep reposting your ad with minor editings done once in 2 days. Yes, just to float your ad on the top.
Add images to grab clients attention. Change the images frequently. Please don't post false pictures, have your own by clicking your office space, or real dog walking pictures with the help of your local dog walkers.
Post ad specific to the target audience. For single dog walkers, groups, and dog sitting.
Sounds simple, no it is not, as you must work hard to earn more name and fame. Design a small website for your services and provide the link in your ad. Of course, SEO website.

Printed ads, now, how can I help you? Easy, just print free dog walking ad templates and publish in free newspapers circulated in your locality. Use templates from here and add small captions to bring in the attention of viewers.
A simple example would go well here, "Having a dog? Looking out for a dog walker? Your search ends here. Reach us and use our dog walking services. Keep the ad active for a couple of months until larger population gets to know you.
Apart from newspapers, you can also try distributing printed ads in the bus, train, shopping malls, etc.
Referral
Cheap and efficient dog walking ad can happen with your Kith and Kin. Ask them to refer in the places they move around. You can expand your network through them.Get down to take help from your community, your Sunday church, your kid's school teachers, etc.
Local dog Vet can play a larger role in helping you. They meet dog owners day in and day out to get their dogs treated. Consider placing a dog walking flyer on their office.
Get going by publishing your ad.

How to make a dog sitting flyer
You think dog walking service alone will suffice? No, you must also consider dog sitting service. Ask me why? Dog owners would have a great relief if their dog walkers can also do the dog sitting when they are out for vacations.
As you have already crossed half way through your dog walking business, why not add dog sitting service as well.
Sounds great right? Just make use of these easy tips to make your dog sitting flyers. You can download free dog sitting flyers from us and fine tune per your need.
Step 1. Decide on the size of the dog sitting flyer. You want a big poster or a small post card. The choice is yours. My suggestion would be, go for a mid sized flyer that can either be distributed locally or sent via emails. Better to have a vertical orientation. The resolution should be no more than 300 pixels.
Step 2: Image spices your dog sitting flyer. Choose appropriate photos relevant to your business. Try to use real pictures to give a personal touch.
Step 3: Write your business details. Make sure to keep your inputs crisp in the dog sitting flyers as people don't prefer stories but want more information regarding your service.
Don't forget to show your care for their dogs.
Step 4: Without saying your dog sitting flyers must contain the contact details. Make a small tab and write details there. It makes life easy to catch the attention of dog owners.
I am sure this tutorial helps you to make a perfect dog sitting flyer.
My final thought on dog sitting flyers, distributing the flyers in the right place is as good as making a perfect dog sitting flyer. Stick it in places like dog stores, vet offices, malls, restaurants, and places of your choice.

Pet Sitting Ad Examples
Advertising
So far I have been telling you how to do things. Now, I will give links for real-time ad examples. Take a look at them and make your decision of how you want your pet sitting ad to be.
Yes, this section I will tell you the top 5 pet sitting websites that pump in business. If you think pet sitting websites make the best marketing tool for you, then follow these links.
Any website that ranks itself well in the search engine would fetch you more visitors and make them your clients soon. How did these five per sitters make it happen?
Eager to know?

1: Alex Dundon, Happy Paws Pet Blog
Alex always had a passion for writing and made use of her skill in writing to connect with pet owners. Her website has Blogs with inputs regarding grooming a healthy and happy pet.
2: Jay Pattiz, Cats at Home Mokan
Jay's way to pet sitting ad was encouraging viewers to connect with Jay by sharing the email id and staying connected all through the year.
3: Millicent Little, Furry Footsteps
Make the difference with the engaging and meaningful blogs. Showing care to pets made this website attractive.
4: Karen Levy, Laughing Pets Atlanta – Why hire page
The detailed description of why hire dog walkers and pet sitters make the visitor become their client. Take advantage of Karen tips and get hold of your pet owners.
5: Dave Westwood, Sleepy Paws
Dave's contact us page with options for new users and existing users impressed visitors to become customers. Visitors feel safe to use this user-friendly page. You can try too.

Pet Sitting Clip Art
Ok… I agree…
How to add the best clip arts to your website?
We provide you with a collection of the best Pet Sitting Cliparts.
Your pet sitting clip art search stops with us!
Make a brilliant pet sitting website and promote your business with ads. Use the right clip art for your site, blogs, social media marketing.
What difference does a clip art make?
Unlike images clip art forms simple illustrations generated from electronic graphic art.

Dog walking leaflets template
One more feather in your cap! The dog walking leaflets.
Again I will give you the insight of a leaflet. Flyer and leaflet mean the same and often called as handbills. The flyer can make sense for low budget marketing.
How about a Leaflet? Without beating around the bush, let me put it in simple words. Better designed flyer forms a Leaflet. Yes, that adds cost to the Leaflets. Begin with a dog walking flyer and expand your business with dog walking leaflets.
I have provided free dog walking leaflets for your perusal. Feel good to know? I am happy too.
Use good paper quality to print leaflets from here to make the difference.
Unlike flyers that are given out to all people, restrict circulating leaflets to the target clients and particular market and make more money.
Put them in paid newspapers to reach the right pet owners.

Funny Dog Walking Slogans
Be it morning leisurely walk in the neighborhood, or walkathon to make money for dog community, fun gives an additional kick to the dog owners. In case you want some funny dog walking slogans, don't hesitate, use these slogans.
We Love Them Too As They Are Your Kids
Throbbing Pathway For Your Pups
Nothing Can Give Joy Than The Little Hair Of The Dog!
Tail Down And Hound Up
We Understand About A Dog One Best Time!We Know About A Doggone Good Time!
I Always Take My Dogs Consent
Forever Collectively Will Not Be Stretched Enough
Be Sure Your Dog Will Guard Your House But Not Your Sandwich
Doggone Spoiled


Dog Walking Tagline
Hey just relax, did I say slogan and tagline have a huge difference? A tagline is an alternative of a branding slogan. Use Slogan for fun but taglines in your business marketing materials.  The idea behind the dog walking tagline concept creates a memorable phrase with tone and base for your service.
Will you forget Coke when you hear Think "It's the Real Thing" or "Finger Licking Good" the KFC's tagline?
Use Dog Walking Tagline To Mark Your Brand In The Market
"The Impossible Is Now Possible"
"Let Loose Your Dog's, Inner Wolf"
"Actual Fun For The Real Dogs"
"All That Your Dog Wants"
"Every Dog's Has its Day."
"Dogs Dream Come True"
"Park Your Bark"


Free Printable Dog Walking Business Cards
Promote your dog walking and pet sitting services with business cards. Why business cards? Your professionalism begins with your business card. Any pet owner upon seeing your flyer, poster or leaflet comes to meet you first to collect your business card.
Dog Walking Business Cards kept in their pocket will take your business close to their heart.
Use free printable dog walking business cards for your business.


Dog walking business card usage ideas
Just have your kids deliver them door to door.
Use the cards to announce discounts
Make use of the cards as loyalty cards for regular clients. How to? No worries, I will tell you, if they register for a one-year dog walk, then offer them the 12th-month dog walk for free.
Get ready to print free dog walking business cards.


Final Words
When you have decided to start a dog walking, and pet sitting business make sure to use the best flyers, posters, leaflets, and business cards.
Never forget to take advantage of our free service. Don't stop there refer your friends to become my friends too.